Introduction
Institutions of higher education are critical in development of knowledge and skills which fuel innovation contributing to economic growth and global competitiveness. Additionally institutes of higher education have a crucial role in strengthening communities in which they operate by way of social and cultural influence and stimulating development. A higher education institution plays a significant role in influencing the economic, social and cultural domains of life. It also has the potential for creating awareness among the students about the concerns of environmental degradation and its impact on economic and social aspects of life. This may be achieved by incorporating the goals and strategies for sustainability in the curriculum itself. In the context of environmental degradation, volatile economies, climate change and social inequities, education is critical for changing the mind-set of individuals and societies to think and take action towards sustainable development (UNESCO,2014);the significance of education towards this is underscored in its potential for promotion of positive attitudes and behaviour and honing ability in students to interpret issues through the prism of contextual situations.
The sustainability agenda of the University
Assam Don Bosco University's sustainability agenda is manifested in the vision of the University which defines the University's values in terms of all its stakeholders: students, parents, faculty and staff members, alumni, benefactors and governing body and is its roadmap for building and operating a healthy and self-renewing vibrant campus community. The sustainability agenda aligns the three campuses of the University around a holistic vision and envisages a system with clear cut goals and priorities in the areas of education, clean energy, nature and eco systems. The University encourages its faculty and staff to continue piloting sustainability solutions throughout the University by applying cutting edge research and teaching in the latest technology to tackle real issues of the region. With a foundation based on strong values and the deep commitment of its faculty and staff strength, the University is centred on an enriching learning and development environment for its students, some of the initiatives undertaken by the University have been:
Sl. No.
Institutional Social Responsibility Project
Impact and outcome
1.
Swastyayan... a commitment – providing free educational support to children from rural areas

Catered to the educational needs of 773 children at an average of 150 children per year since 2013
543 faculty and students have volunteered at an average of 108 per year
It has been recognised as a best practice for sustainable development by the IAU (International Association of Universities) in a survey in 2016 among 120 higher education institutions globally
https://iau-aiu.net/IMG/pdf/higher-education-paving-the-way-to-sd-iau-2017.pdf

2.
Adult Literacy Project

Basic English (Reading and Writing) Classes provided for village women in batches of 15-25
Workshops on Child Development and Parenting, Nutrition and Balanced Diet, Physical Health (communicable and non-communicable diseases) and Mental Health held for the women

3.
Computer Literacy Project for Women Empowerment: Vanit Agrata

30 village women have benefitted from the training since 2015
The faculty of the Computer Science Engineering Department are wholly involved in the project
Women trained on basics: what is computer, parts of computer, application software, word document, calculations using spreadsheet, internet, emailing, etc.

4.
"Swabhalamban": Livelihood Training Programme for Youth

Free training for unemployed youths on Electronics & Information Technology Hardware, installation and maintenance of power backup systems and computer application training
100 youth trained
50 staff and faculty from the School of Technology involved in the effort

5.
ADBU-UCDVO Support programme for Anganwadi (rural child care centres)

21 Anganwadis renovated with GI roofing, wall painting, floor repairs, teaching-learning material and toys
Awareness programme through Street plays on alcoholism, domestic violence, school dropout, health and unemployment
Organised a series of Workshops on Understanding Child Growth and Development for 50 Anganwadi Workers and Helpers
125 faculty and students from University College Dublin Volunteers Overseas and Assam Don Bosco University have participated in the project

6.
Disaster Response Programme

7 Disaster Relief and Intervention Programme carried out since 2013
Trained 30 NGO leaders in Community Led Disaster Risk Reduction Programme in collaboration with Indo Global Social Service society
300 GI roofing sheets, 54 school bags and stationery kits, 17 new sets of textbooks for students, essential food items, 40 sets of utensils for families, reconstruction of houses, rebuilding of a village road 150 metres long, psycho-social services for women, children and youth provided towards relief
700 families have been helped with food packets since 2017
500 children have been provided with stationery kits since 2018
The University has been awarded as "Engaged University of the Year" 2020 by the Accreditation Council for Entrepreneurial and Engaged Universities, Netherlands In recognition of its diverse initiatives towards nurturing of synergy in reciprocal learning and action based on student led initiatives, continuous dialogue among concerned stake holders including University faculty, staff, alumni, parents, government and non-governmental organizations and community participation towards alleviation and resolution of issues afflicting communities and environment
The University's endeavours towards SDGs 2 and 13 have been in the area of Agroforestry., Assam Don Bosco University has embarked on a plantation drive spread over 190 acres of its campus at Sonapur, Kamrup District, Assam. The variegated cropping of tea, coconut, rubber, cocoa, cashewnut, ginger, and turmeric have been established as livelihood projects within the scope of demonstration farms to nurture the setting up of Farmers' Cooperatives in the 42 villages in the vicinity of the University campus. Seed gardens have been established to augment scientific research in crop development, inter-cropping, and community cooperation. This is further expected to lead to development of marketing strategies and value addition to existing agricultural products.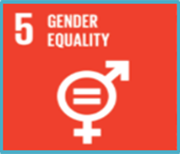 The University advocates a policy of amity to ensure equity and access to opportunities across the board in every sphere of campus activity and beyond through outreach programmes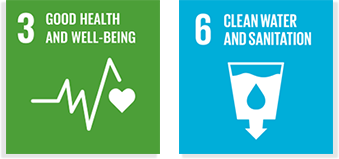 The Assam Don Bosco University Project of "Bixudha Jol Asoni" aligns with United Nations Development Goal 6 of Clean Water and Sanitation to ensure access to water and sanitation for all and United Nations Development Goal 3 of Good Health and Well- being and has been awarded the winner of the 7th eNabling (eNorth East Award) 2019-2020 in the category of "Health, Sanitation and Well Being"
The University's commitment to affordable and clean energy is manifested in the architectural design of campus buildings compliant with ECBC 2017 and is manifested in its policies of Energy Efficiency and Carbon Reduction. The "Green Pledge" signed by the University in partnership with the European Union in 2019 curbs the use of single use plastics, reducing water and electricity consumption, segregating waste before disposal and other sustainability measures as agreed.
Grid connected roof top solar photo voltaic power projects
The University's roof-top solar installations at its Azara and Tapesia campuses have an installed capacity of 320 Kilowatts. An MOU has also been signed with North-East Electric Power Corporation (NEEPCO), India to set up a solar farm in the campus to generate 2 Megawatts of electricity for domestic consumption and to feed the surplus to the national grid.>
Water conservation and supply management
The University has invested enormous resources to ensure sustainable water management and use.
It has created a major reservoir, spread over 10 acres, with an average depth of 30 feet, by tapping a small stream passing through the campus and the many natural springs in the adjoining creeks.
It has created five minor reservoirs, each of an acre or more in area and 15 to 20 feet in depth, by the creation of embankments existing permanent springs.
While the reservoirs help in water harvesting, storm water management and replenishment of the ground water table, the university has also invested in five deep-bore wells to supply drinking water through a network of three water tanks with a capacity to store 7,00,000 litres at a time.
The master plan of the campus provides for three more check dams to ensure that the water resources in the campus are well controlled, managed and utilised.
Building Networks for Affordable and Clean Energy
IAU (International Association of Universities): Cluster Lead in SDG 7
The University's International Conference on Emerging Renewable and Modern Energy (ICERME) 2021 targets to build a coherent sustainable network of relationships among budding researchers, innovators, industry professionals and the intelligentsia to discuss various sustainable energy opportunities for transforming lives, economies and the planet
The University has been sanctioned Pradhan Mantri Kaushal Vikas Yojana (PMKVY) scheme towards skilling of unemployed community youth. Swabalamban (self-reliance) is social commitment programme of Assam Don Bosco University to provide free training in various disciplines of skill development to unemployed youth. Through this project the University trains educated (up to 10th standard) unemployed youth in technical job oriented skills for employment opportunities in Electronics & Information Technology Hardware, installation and maintenance of power backup systems and computer application training.
The Entrepreneurship Development and Incubation Cell of the University has sought to provide mentorship and guidance for idea generation, incubation facilitation and business development for Start Ups.
University Library
The University library has an excellent collection of various types of resources like Books, Journals (Printed), E-Journals, Project Reports, Daily Newspaper, Magazines, CD-DVDs, etc. available for its users. The university is a member of the various consortium such as eShoodhSindhu, National Digital Library, South Asian Archive, World eBook Library. The entire Library collections are made available through OPAC (On-line Public Access Catalogue). OPAC can be accessed through any terminal on all the three Campuses network connected. Library collections and the e-resources can be accessed through Web OPAC. The University's library is fully automated with RFID technology, and it is the first private university in entire North-East India to implement RFID technology in the library. The Library offers a range of information services to support the learning process set to the highest professional standards. The university is using DSpace software for its institutional repository which preserves the institute's intellectual output for campus-wide access and digital preservation for the posterity.
Sustainable Planning
The sustainable campus environment based on merging the campus structure with its natural surroundings address the following:
Usage
Design of residential schools as self contained, multiple-use residences with unique identities, while emphasizing their relationship with, and connections, to open streets and spaces
Provide recreational amenities and services geared to the Graduate and Post Graduate Student population
Consolidate academic divisions as well as facilities of individual professional schools to increase efficiency and maximize convenience for both faculty and students
Employ design strategies such as the use of landscaping and similar building scale, massing and materials to ensure compatibility with the natural surroundings
To promote arts, entertainment and retail activities for the University and the neighbouring area by designing facilities with active usage at the ground level
Locate support structure such as physical plant and grounds maintenance, at the perimeter of the campus, where they can meet functional and circulation needs more easily
Buildings
Design buildings to shape open spaces rather than merely sit as an object in them
Encourage mixed use development and buildings with active ground level use
Orient building entrances towards those streets or walkways that support the primary pedestrian system within the area and throughout the campus
Open Spaces
Recognize the idea of open space on campus – including roads, walks, quadrangles, court yards and gardens – when creating new spaces and preserving existing ones
Preserve landscape settings on campus while accommodating the demand to use some actively for gatherings, ceremonies and recreation
Create a safe, mixed-traffic bikeway system by slowing traffic, marking preferred cycling routes and adequate bicycle parking facilities
Promote clear and visible pedestrian connection through all campus streets
Streets
Support effort to convert streets to two way traffic to improve pedestrian environment
To keep in mind that sidewalks are the primary pedestrian system on campus when designing street rights of way
Encourage on-street parking on every street to slow traffic, thereby increasing pedestrian safety and adding convenient parking
Signage
Comprehensive, coherent and consistent signage throughout the University that properly expresses its academic and cultural missions
Welcome Assam Don Bosco University visitors, regional residents, tourists, potential students, new students, faculty and staff, while helping guide them to destinations within the University campus
Create an image of the University that expresses the Don Bosco background as well as its importance as a contemporary center of cultural, research and academic activity
Create a way finding system that integrates with the surrounding landscape, architecture and urban environment
Create a signage system that is flexible and adaptable to diverse situations
Lighting
The campus at night should support both safety and aesthetics, the campus can be as memorable at night as it is during the day
Develop a lighting system that illuminates destinations and reduces glare between those destinations
Prominently light building entrances or ground floors, important architectural features and supporting landscape elements to reinforce the pedestrian system throughout the campus
Selectively light higher buildings and other prominent, tall structures to create a rich sky line at night that helps provide direction and improves orientation within the campus
Install lighting in parking lots and garages, for comfort and security, but with minimal glare to the immediate surroundings
Waste Disposal
Assam Don Bosco University is committed to "zero waste" and reducing the environmental impact of its activities through its philosophy of 5R's- Refuse, Reduce, Reuse, Repurpose, and Recycle. Thus, a prudent budgeting approach is adopted in what we purchase as a first step towards reducing waste. The segregation of waste is the key strategy for waste management and uses dedicated space for segregation, storage, re-use, recycling and disposal. The recycling scheme includes office stationery, examination answer scripts, electronics, laboratory material and furniture. The Eco Friendly Policy of the University (Ver.2.0) highlights the methods used for management of solid, liquid, hazardous chemicals and e-waste matter.
Link and Attachments
In its effort towards creating an eco-friendly campus, the University encourages its Faculty and Students to engage in conserving the Campus environment, its flora and fauna, through activities that include individual and collaborative research, conservation practices, activities and initiatives of the Eco Club and the University as a whole.The Tapesia Campus is home to 296 species of fauna and 38 species of flora. Among the animal species, of mention is the incredible arachnid Lyrognathussaltator, the common Tarantula, which is found nesting among our vast expanse of greens. These numbers reveal the rich biodiversity of the Campus which summon for both admiration as well as protection and conservation. The name "Tapesia" itself comes from the fungus Tapesia which is characteristic of the tea plantations in the Tapesia region and yet another interesting area of research.
Initiatives have been undertaken in social entrepreneurship of fisheries by release of more than 1 ton of fish seeding of Rohu (Labeo rohita), Catla (Labeo catla) and fresh water cat fish have been released in the 15 acres of fisheries in the University campus. Approximately 5000 Gambusia Fish has been released in to the fresh water bodies to curb mosquito breeding.
Campus Environment and Biodiversity
https://drive.google.com/file/d/1xRi3txHlxGwkjPOwwYK5r-4Vel4XmrJv/view?usp=sharing
Assam Don Bosco University believes that our people remain at the heart of everything we do and the concept of community is fundamental to Don Bosco's system of education; the campus community embraces staff, faculty and students, as well as alumni, parents, benefactors, and visitors. The University's vision, mission and values statement, graduate attributes, and achievements encapsulate the University stands for and what is offered to students, staff and the wider community. The University is committed to providing an education that cultivates a spirit of creativity and initiative and equips tomorrow's leaders and innovators; engaging community; maintaining diversity and inclusion among its students and staff; and providing equitable access to education. The University also have a robust policy in place that addresses the issues of safeguarding children and vulnerable adults at workplace, in the university community and in the larger community that we interact with outside the campus. The University's commitment to building Peace, Justice and Strong Institutions is manifest in its policies of:
The University proactively works towards partnerships nationally, regionally and globally for the achievement of Sustainable Development Goals while promoting understanding of multilateral issues at the local and global level; enhancing the competencies of the participants; and building skills and ability to work collaboratively in social, economic, political, and environmental and development concerns in the context of rapid globalization. An aspect of this has also been the embedding of Service Learning across courses offered at the University.