Sports and music are an integral part of life in the North East. It is what makes this part of the country so special. Strumming a guitar and tackling a football are things that kids here grow up with and take to quite naturally.
Carrying this legacy forward, the Assam Don Bosco University offers its students ample opportunities to take part in co-curricular and extra-curricular activities where they can demonstrate their musical, sporting and other talents.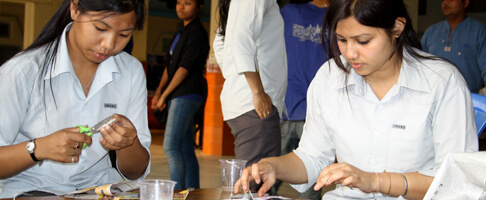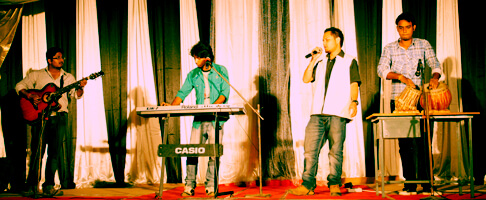 Our objective is to provide our students with a platform to showcase their craft as well as find new talents, but also to promote social interaction and awareness among them.
The university boasts of a wide range of co-curricular and extra-curricual student clubs. The Don Bosco College of Engineering and Technology (DBCET) runs a number of co-curricular clubs such as Coding Club, Web Designing Club, Circuitronics Club, Robotics Club and Basic Sciences. These clubs conduct activities and competitions to hone the technical skills of the students
On the other hand, DBCET's sports club, literary club, music and dance clubs, dramatics club (Rangayan) and the arts and crafts club are aimed at developing the extra-curricular talents of its students.
The Don Bosco Institute of Management (DBIM) promotes the clubs "Prajjwal", "Reflectivz"and "Ascenders," which encourage a variety of activities including promotion of corporate social responsibility, enhancement of knowledge, skills and creativity.
Students at both DBCET and DBIM are encouraged to become members of the clubs according to their interest and inclinations and participate in its activities.
The university hosts an annual festival where students can take part in a number of musical, dramatic, and other events. Students will also get a chance to represent the university in cultural and social events organized by other institutions.
The university encourages student participation in sports tournaments at both intra and inter-college level. Additionally, various community services like road cleaning, food for the hungry, and teaching hygiene and grooming to the socially disadvantaged are organized by the university from time to time. Students are expected to play an active role in these initiatives.
The university also takes out two publications called CREAZONE and BRAHMAPUTRA, which provide expression to the literary and creative talents of its students. CREAZONE is an annual college journal published by DBCET, while BRAHMAPUTRA is a six-monthly business magazine published by DBIM.