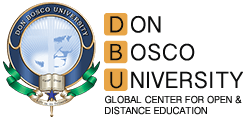 A Master of Arts (MA) in English is a graduate program that delves into advanced study and research in English language and literature. Through a combination of coursework, seminars, and independent research, students gain a deep understanding of literary traditions, language analysis, and cultural significance. They explore various areas such as British and American literature, literary theory, creative writing, and linguistics. Completing a thesis or comprehensive examination is often required. Graduates can pursue careers in teaching, publishing, journalism, or further academic study at the doctoral level, equipped with refined critical thinking and communication skills. Overall, an MA in English offers a comprehensive foundation for professional and academic endeavors within the realm of English language and literature.
Eligibility
Graduate in any stream with 50% in the aggregate.
Program Duration
The course is made up of 4 semesters which may be completed within a minimum duration of 2 years and a maximum duration of 4 years.