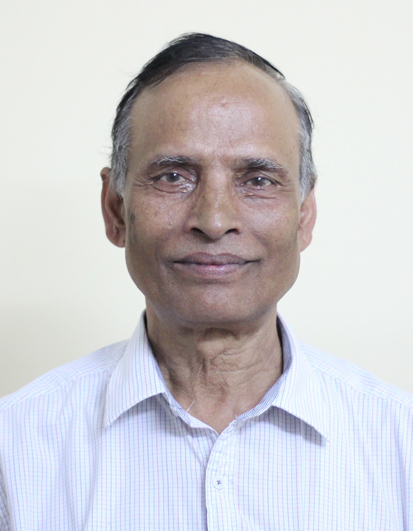 Prof. J.N. Vishwakarma
Director
Director's message
Assam Don Bosco University, the first state private University of Government of Assam established in the year 2008, is growing steadily with the addition of one or two courses/schools every year. As a part of these additions, in the year 2015, we decided to start School of Life Sciences to offer integrated MSc-PhD course in Biochemistry, Biotechnology and Microbiology with five internationally trained PhD degree holding faculty members and sixteen students.
Our decision to start these courses was in view of the challenges faced by the Postgraduate degree holders in these areas to get into PhD programme.
There are limited seats for PhD in these areas in our country and hence PG Degree holders who fail to get into doctoral programme have nothing respectable to do. The opportunities are very limited. With these difficulties encountered by the PG degree holders, we decided to launch integrated MSc-PhD programme, wherein if one is admitted and does well can complete PhD within 5 years. There is option of stopping after MSc for those willing to do so or incapable to pursue further.
The young but experienced team of faculty members of the youngest School of Assam Don Bosco University is committed to produce competent Postgraduates and Doctorates of international standards in these areas.
Government of India's generous funding through organizations like Indian Council of Agricultural Research (ICAR), Department of Biotechnology (DBT) and Department of Science Technology (DST) for carrying out high level research in socially relevant areas is the added the advantage of the School of Life Sciences. Both national and international collaborations with institutes/universities of repute are the added advantage with the School.
Don Bosco institutions are well known worldwide for their commitment to impart quality education and we welcome Bachelor of Science degree holders to join our integrated MSc-PhD programme to take advantage of our commitment to become MSc/PhD degree holders of international standards.
Feature of the School of Life Sciences
The School of Life Sciences has the following features as envisioned by the University:
Wide exposure to theory and skills undergirding the field of Biosciences
Intensive laboratory exercises and projects attuned to industrial developments
Exposure to emerging areas of research in Biosciences in the country and abroad
Industrial visits/internships/interactions with experts on live industrial projects
A seamless entry to doctoral studies on completion of the Master's level dissertation
Programmes Offered:
The School of Life Sciences offers the following programmes:
MSc – PhD in Biochemistry
MSc – PhD in Biotechnology
MSc – PhD in Microbiology
MSc – PhD in Biochemistry
This study programme of the University aims to provide an advanced understanding of the core concepts and topics of Biochemistry and their experimental basis. It is designed to equip the students with specialized knowledge and understanding of the underlying biochemical processes involved in core areas of current research, such as immunology, medical biochemistry, genetic engineering, physiology, bioenergetics and metabolism. It will provide our students with analytical and presentation skills, training in advanced scientific methods and practical research skills fundamental to mastery of the field.
The many and diverse applications of biochemistry include pharmacology, genetics, immunology, bioinformatics, environmental science, forensics, toxicological studies and food science. The career options for this exciting field of study are virtually endless and new areas are keep unfolding as novel applications continue to evolve.
MSc – PhD in Biotechnology
Advancement in the areas of bioenergy, bioremediation, synthetic biology, virtual cells, genomics, proteomics, bioinformatics and bio-nanotechnology have made biotechnology a very powerful discipline in today's world.
Animal and plant biotechnology, genetic engineering, bioprocess engineering and immunology form core areas of concentration in this study programme. The course has been designed to accentuate on training in skills and processes that will enable our students to find ready employment across a spectrum of industries and laboratories.
MSc – PhD in Microbiology
Microbiology and its applications in various fields, including health-care delivery particularly in pathological and immunological laboratories as well as in the fields of ecology and genetic engineering, form the core areas of study in this Master's Course. A thorough grounding in virology, bacteriology, mycology, microbial genetics and immunology ensure that the students are equipped with fundamental knowledge and skills for study and research in various specializations of microbiology.
Microbiologists find ready employment in diverse fields, such as universities, hospitals, pharmaceutical and agrochemical industries, food processing and packaging industries, pathological and diagnostic laboratories, water works and eco-conservation agencies.