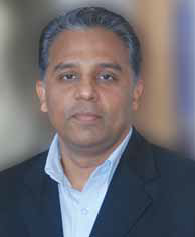 Fr. Johnson Parackal, sdb
Rector, Don Bosco Institute of Management
Director's message
India is undergoing a process of evolution not only socially but also economically. We in the North Eastern part of the country need to equip ourselves so that we can effectively face these new challenges. The region has been endowed with vast potential ready to be explored. In order to be future ready, we as the citizens of this region must look within us and enhance our human resources to catalyse this process of development.
In this changed environment, Don Bosco Institute of Management (DBIM) has emerged as a centre of excellence in management education and value based consultancy, tying up with both national and international organizations to further the cause of development of the region.
DBIM is a constituent unit of the Assam Don Bosco University (ADBU) - the first private university of Assam. DBIM offers the Master of Business Administration (MBA) program, a two year full time AICTE approved program for graduate students from all disciplines who aspire to choose a career in Management. The MBA program is designed for the students to learn the latest concepts in management, techniques and tools, but more importantly, to develop skills and attitudes of understanding others, of critical thinking, collective decision making, leading by example, communicating, negotiating and above all being sensitive to social concerns.
DBIM envisions creating the critical mass of human resources so essential for the development of the region. With world class infrastructure overlooking the majestic Brahmaputra, DBIM ensures a holistic learning and working environment.
With a coterie of learned faculties and visiting scholars of national and international repute, course curriculum that is regularly evaluated and upgraded, DBIM has been successful in keeping peace with the needs of industry as well as meeting social aspirations of the learners. We at DBIM are focused and committed towards the socio economic development of the region and creating responsible citizens for the nation.
It gives me immense pleasure in introducing the MBA program at DBIM with its mission of building dreams and shaping lives. We assure you that the young men and women trained during the MBA program will be the best in terms of technical and managerial capabilities.
Introduction & overview
Don Bosco Institute of Management is located in the idyllic Ramsai Hills, Kharguli, with a magnificent view of the majestic Brahmaputra. The futuristic concept and design, state of the art facilities and the dedicated faculty synergize to make DBIM a symbol of commitment and quality. The institute has the avowed mission of nurturing dreams and shaping lives, to awaken latent potential and stoke the passion for excellence. DBIM programmes are approved by AICTE (F.No. Eastern/1-1400959082/2013/EOA Dated 16 April 2013)..
Vision & Mission
Nurturing Talent, Inspiring Commitment, Conceived as the epicenter for Integrated Youth Care, Educational Leadership, Management Training, Socio-Cultural Development, and Research.
Year Established: 2009
Teaching Methodology
At DBIM, our prime focus is on personal and personality development, which lasts throughout the two-year program. At the culmination of the program, a student would evolve into a skilled team-player, effective communicator and highly persuasive and decisive. Students will be made highly sensitive to cultural differences, ethical behaviour and social values. It is these soft skills that would put DBIM graduates apart from the crowd, and give them a decisive edge with recruiters.