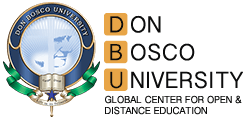 Bachelor of Arts (General)
A Bachelor of Arts (BA) in General is an undergraduate degree program that provides a broad-based education in the humanities, social sciences, and natural sciences. It is a flexible program that allows students to explore a wide range of subjects and disciplines. The curriculum typically includes courses in areas such as literature, history, philosophy, psychology, sociology, mathematics, and natural sciences. Students have the opportunity to develop critical thinking, analytical, and communication skills through coursework, research projects, and class discussions. A BA in General provides a well-rounded education and prepares graduates for various career paths or further specialization at the graduate level.
Eligibility
Candidates who have passed Class XII in any stream or
Candidates who have passed Class X and have successfully completed three years Diploma course from a government recognized body.
Program Duration
The course is made up of 6 semesters which may be completed within a minimum duration of 3 years and a maximum duration of 6 years.