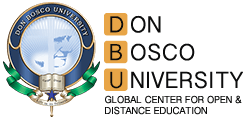 The Master of Commerce is a 2 years post graduate program. The program provides an advanced and in-depth level of study in one or more business or commerce disciplines, such as accounting, finance or business information systems.
The main objective of this programme is to equip the students with necessary conceptual, entrepreneurial and analytical skills required for handling the Business Operation, particularly in International Business.
Eligibility
Graduate in any stream with 50% in the aggregate.
Program Duration
The course is made up of 4 semesters which may be completed within a minimum duration of 2 years and a maximum duration of 4 years.