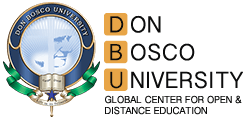 In response to the Global Corona Virus COVID-19 Outbreak, our teams across offices are taking graded steps to minimize exposure to all team members and all other parties with whom we have daily interaction. While there should be no impact on most online processes, you may experience delays in offline processes, including approvals, shipping etc. We're sure that we shall have the full co-operation and support of our Student Community as we navigate this situation. Stay Safe!
DBU Global, Assam Don Bosco University, Airport Road, Azara, Guwahati , India 781017
MBA In Technology Management
With the expanded use of information technology in all facets of business, including outsourcing, and ecommerce.
The IT and ITES Sectors in India have seen tremendous growth in the past decade. Indian Engineers and IT Professionals employed by the world's best and biggest IT Companies, today, work across the globe, servicing Fortune 500 clients at the cutting edge of information technology. This MBA in Technology Management is designed to help one to develop the skills he or she needs to enhance business competitiveness and interact effectively with executive management as a strategic business partner. People who choose this specialization are often employed in entry to mid level positions in IT / Technical / Managerial functions in the IT/ITES Sector.
Eligibility
Candidates who have a Bachelors degree from a recognized University with 50 % marks in the aggregate.
OR
A graduate with at least 3 years full time experience in IT Industry, in a Managerial / Supervisory / Professional Role, after their graduation.
Program Duration
The course is made up of 4 semesters which may be completed within a minimum duration of 2 years and a maximum duration of 4 years.