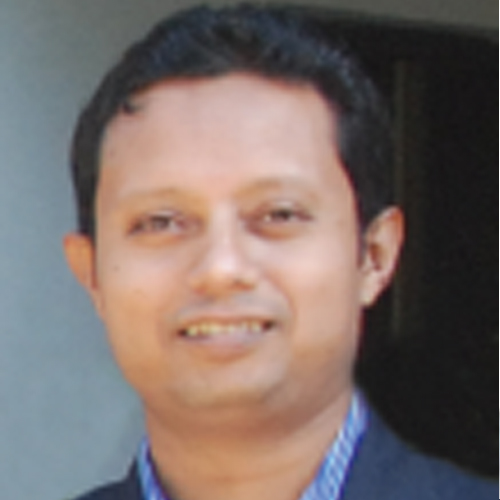 Mr. Bikash Kalita
Assistant Professor, ADBU
Masters in Business Administration (Gauhati University-2004)
[email protected]
Area of Interest:
Behavioral Sciences, Applied Psychology and Employee Management, Leadership Development Training Programs
Experience:
a. Teaching Experience
7 years 6months of teaching and Training experience in both post graduate level
Don Bosco Institute of Management( Joypur, Kharghuli)
b. Industry/R&D Experience
6+ years of Industry experience.
ICICI Prudential LIC Ltd (Guwahati) as Associate (Branch Operations) in Underwriting and Branch Operations.
AXIS Bank Ltd.(Guwahati) as Customer Service Associate in Banking Operations.
Medicare TPA Services India (Pvt.) Ltd. as Branch Coordinator (Guwahati)
Pallavi Motors Private Ltd. as Team Leader (Corporate sales) in Institutional Sales.
Research Publications (best 5 only)
Bikash Kalita, Dr. P.K .Jain, " Understanding the implications of emotional intelligence in relation to Job performance and success ", DRIEMS Business Review" (a peer-reviewed Bi-Annual journal of Dhaneswar Rath Institute of Engineering and Management Studies (DRIEMS – Management Wing), ISSN 2320-6241) published in Vulume 1, No. 2, Aug, 2013 issue.
Bikash Kalita, Employee Empowerment- Maximizing Sharehulder's Wealth." Published in "The Brahmaputra" (journal published by Don Bosco Institute of Management, ISSN-2278-246X) in Vul : V Issue1 Aug'2012.
Bikash Kalita, Dr. P. K. Jain, Understanding the interrelationship between the variables of emotional intelligence and Work Performance in relation to job performance and success.", presented on the National Seminar held at Salestian Cullege, Dept. of Management, Siliguri on Contextual Management, developing Indigenous Management Theories and Practices. On 5th-6th Oct'2013.
Awards/Achievements/Professional Memberships (selected)
a. Research
Qualified UGC NET in June2012 with Rull No. 20550034 in the subject Labour Welfare/ Personnel management/ Industrial Relations/ Human resource management(Sub code:55)
b. Professional Memberships
a. Society for Human resource Management in India (SHRM).